Ufology Research Links
CUFOS The J. Allen Hynek Center for UFO Studies (CUFOS) is an international group of scientists, academics, investigators, and volunteers dedicated to the continuing examination and analysis of the UFO phenomenon. Our purpose is to promote serious scientific interest in UFOs and their study, and to serve as an archive for reports, documents, and publications about the UFO phenomenon.
MUFON (Mutual UFO Network) is an international network investigating and researching on the UFO phenomenon. This non-profit organization was established on May 30, 1969 in Illinois, USA. It is the largest UFO organization in the world with chapters worldwide. All MUFON investigators must pass a test with a minimum of 80% and investigate real UFO cases before being certified Field Investigator.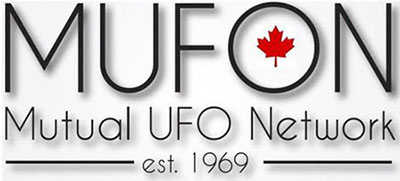 NUFORC – The National UFO Reporting Center Dedicated to the Collection and Dissemination of Objective UFO Data
SCU – The Scientific Coalition for Ufology is a cooperative of scientists, former military and law enforcement officials and other  professionals, many of whom have decades of experience looking into UAPs, believe there are many unanswered questions, and that a serious examination is warranted.
British UFO Research Association – Britain's oldest UFO group
UFO Casebook – Case Files, Sightings, Video
Aerial Phenomenon Investigations – Run by founder and director Antonio Paris, a former US Army Counterintelligence Officer and Department of Defense Counterintelligence Special Agent. Based in Florida, his 13-strong team of UFO investigators have tried to shake off the negative connotations surrounding all things extra-terrestrial.
Mysterious Universe – Brings you the latest news and podcasts covering the strange, extraordinary, weird, wonderful and everything in between.Simply the best Podcast I have been a Plus member for years, Highly recommended to check out.
Stanton Friedman – Nuclear Physicist-Lecturer Stanton T. Friedman's website
UFONUT– Unconventional Flying Objects Nonhuman Unidentifiable Technologies, home to UFO and paranormal field investigator Chuck Zukowski. He specializes in a diverse area including Ufology, Roswell, alien abductions, cattle mutilations, UFO investigations, Bigfoot investigations and ghost hunting.
AFU.SE UFO Magazines and Bulletins Archive – Simply over 10,000 UFO related magazines from the 1950's forward. Excellent archive for research.
Vintage APRO Bulletins – A great collection of APRO Newsletters from the 1950/60/70's
Canada FOIA Documents – Archive of 8,000+ FOIA UFO Documents
Think About it – For over 20 years Think AboutIt has been trying to help people to think for themselves. To learn that not everything your told is the truth. Think Aboutit was one of the first to speak about the Underground Bases, Aliens, Alternative Spirituality, UFOs and other weird things to Think About.
Government Archives & FOIA Databases
Canada FOIA Documents – Access to about 9,500 digitized documents from our government records collection. These documents include reports, sightings and investigations of UFOs across Canada.
Archived – Government Canada's UFOs: The Search for the Unknown
FBI UFO Records – In 1947, a rash of sightings of unexplained flying objects (UFOs) swept America. Although the newly formed U.S. Air Force was the primary investigator of these sightings, the FBI received many reports and worked for a time with the Air Force to investigate these matters. This release details the FBI's role in investigating such reports between 1947 and 1954.
FBI Reading Room – FBI FOIA and released documents
CIA Reading Room – CIA FOIA and released documents
US National Archives – Search the US National Archives
US Department of State Reading Room – FOIA Documents
US Department of Justice – FOIA Documents
Science and History Websites
PNAS (Proceedings of the National Academy of Sciences) publishes cutting-edge research reports, commentaries, reviews, perspectives, colloquium papers, and actions of the Academy that cover the biological, physical, and social sciences.
AAAS (American Association for the Advancement of Science)  is an international, professional, non-profit organization dedicated to the advancement of science, engineering, and innovation throughout the world for the benefit of all people.
ScienceDaily is one of the most popular science news sites on the web and covers breaking scientific news and the latest scientific discoveries. You can access over 65,000 research articles, 15,000 images, 2,500 encyclopedia entries, 1,500 book reviews, and hundreds of education videos for free

The Human Origin Project is a community collated platform to share the brightest, most cutting edge, scientific, and philosophical explorations of human origins. If you have Facebook add them to your feed, it's some of the best pictures and short stories you will find.
Science.gov provides the ability to search over 55 scientific databases and over 200 million pages of government science information and research. 17 scientific and technical organizations from 13 federal agencies contribute content to Science.gov. The site is also a gateway to over 2100 other scientific websites.
Paid Services
Newpapers.com – The largest online newspaper archive (13,400+ newspapers from the 1700s–2000s, Millions of additional pages added every month) Search historical newspapers from across the United States and beyond. Explore newspaper articles and clippings for help with genealogy, history and other research. I personally have a paid account to this great resource.
Fold3.com – Fold3 features premier collections of original military records. These records include the stories, photos, and personal documents of the men and women who served in the military. Many of the records come from the U.S. National archives, The National Archives of the U.K. and other international records. I personally have a paid account to this great resource.
British Newspaper Archive – The British Library's collection of historical newspapers is one of the wonders of the world: it contains newspapers from 1603 to the present day, from both Britain and further afield. There are over 600,000 bound volumes of newspapers (occupying 32km, or 20 miles, of shelving) and over 300,000 reels of microfilm (occupying a further 13km, or 8 miles, of shelving). This archive is still building it's digitized database but is really growing.
Newspaper Archive – The archives contain more than 12,551+ different titles from every US state and twenty-eight other countries around the world. Every newspaper in the archive is fully searchable by keyword, date, place, and title making it easy for you to quickly see if we have the article you're seeking.
Ancestry.com – over 20 billion records, on everything you can think of to find people and information on them.
Documentaries
Extraordinary Beliefs – An investigative film series by Jeremy Kenyon Lockyer Corbell. Jeremy has did some excellent work on a documentary "PATIENT SEVENTEEN." A modern day Twilight Zone story, except everything you see is real. Meet a surgeon who claims to remove highly advanced implants, nanotechnology microchips embedded by aliens, non-humans monitoring our earth. Discover the world of abductions, scalar wave transmissions, and a program to study or manipulate the human race. Armed with a patient, a scalpel, black lights and a stud finder; we seek to verify the authenticity of this alleged Off-World Implant Technology.
BOB LAZAR : AREA 51 & FLYING SAUCERS
Area 51, flying saucers from another world – and the program to create a fierce technology. Bob Lazar remains the singular most famous and controversial name in the world of UFOs. The reason you know about Area 51 is because Lazar came forward and told you about it. His disclosures have turned his life upside-down and he has tried to stay out of the spotlight. For this reason, he has never let any filmmaker into the private world of his daily life – that is – until now. Corbell's film explores Lazar's claims through the lens of thirty years – providing rare and never before revealed footage – guaranteed to alter the landscape of the debate.